Submitted by

Yrjo Komokallio

on Thu, 03/11/2021 - 12:18
PREDICTIVE MAINTENANCE SOFTWARE DESIGNED FOR COMPONENT LIFE & OUTAGE TRACKING GAS TURBINES PARTS
TMMonitor 2.0 has been validated and is in full production on our TMMonitor Customers. TMMonitor is sold under name Lodestar in North America.
TMMonitor 2.0 is designed for For Aero derivative GTs, Heavy duty GTs, Steam Turbines, Generators, Oil&Gas compressors.
New component module manages Factored Fired Hours/Starts calculation. Actual parts sets down to single blades (components) are connected to Component modules
There can be multiple modules connected to gas turbine like Rotor, Combustion, Turbine section enabling Factored hours/starts calculation independently for each module.
Traditionally aero derivative maintenance is based on replacing the modules (combustion module, turbine module) and new TMMonitor 2.0 enables this feature.
Oil and Gas compressors can be own component modules.
Steam Turbines and generators can be own modules.
Cloud-Based Secure Access
As TMMonitor is operated through a web browser it does not require any investment in own data storages or special programs. You can use it in your PC/laptop/tablet/smartphone.
You can have different user levels from read only to full access depending on user requirements. User access levels can be controlled by the administrator of the end user organization.
TMMonitor makes your centralized maintenance information easily accessible in real time even on your smartphone.

New fast SIMULATION Tool
Possibility to create different scenarios and compare simulations and find the most cost-efficient solution.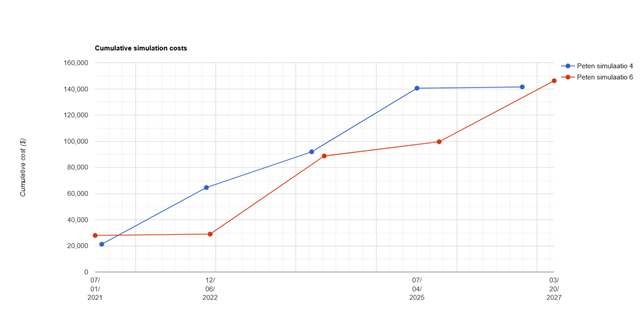 For example calculate if gas turbine upgrade with longer parts is more cost efficient than continuing with existing components.
Or how different operating assumptions change the maintenance schedule and cost.
Identify required parts for specific outages including consumables for Capital Parts.
Allows efficient scheduling of part purchases.
Develops inspection budgets.
Track Inspections, Parts, Service Bulletins.
All previous inspections and parts replaced.





Track part details




Inspection and repair reports.
Part numbers, part details.
Remaining life.
Costs.
Single item management.
Required installation consumables.
and much more.
Where's the beef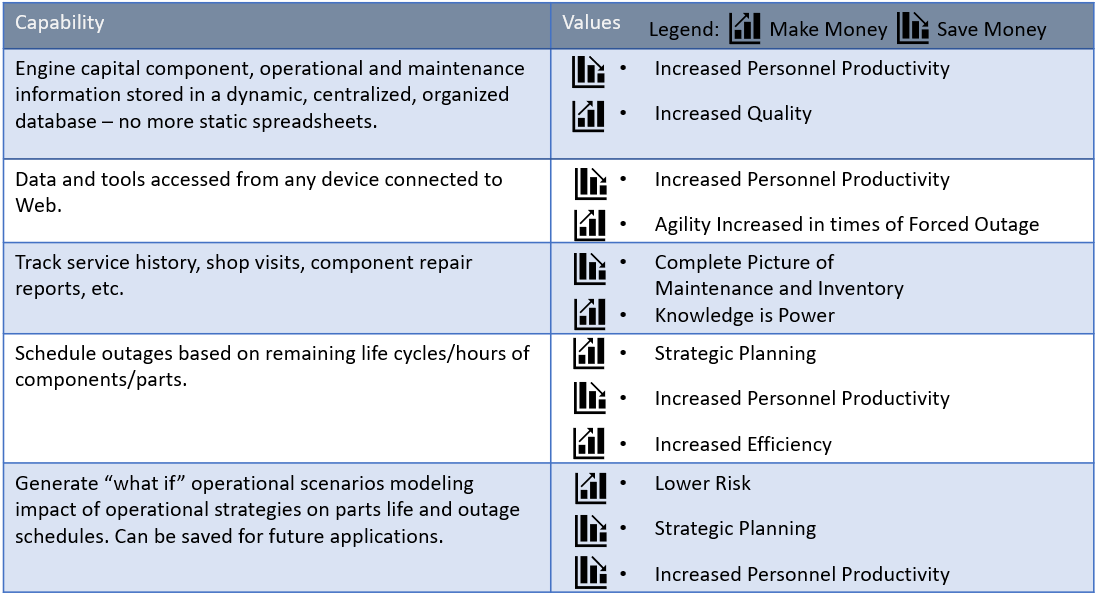 More information
Contact us for further information.
TMMonitor is sold under name TMMonitor in EU, MEA and Asia by GASRE Oy and under Lodestar in North America by Turbine Technology Services Ltd.