Submitted by

Yrjo Komokallio

on Tue, 11/29/2022 - 15:35
Changes are happening very quickly in the power generation industry
The energy industry is increasingly embracing renewables; an impactful trend is emerging - gas turbine operators are having to multi-start machines, sometimes as often as twice a day and/or run the assets at lowest possible emission load to be able to ramp up quickly as power is mostly needed. Multi-starting and load variation is becoming the new norm.
This dramatic increase in the frequency of starts means that tracking starts and cycles-based components lifetime has become a much more critical requirement to maintaining unit reliability and optimizing revenue from these units. Changing gas turbine operational values can have a large impact in component life management. Monitoring components lifetime is in key role to enable gas turbine availability when needed.
Keeping track of as many as 500 starts per year and the fired factored hours on multiple units has become a challenge. And no number of skills in managing Excel spreadsheets of parts will be adequate in suppressing downtime due to unplanned outages.
TMMonitor provides simple & efficient solution to plan future maintenance needs with different operational scenarios
TMMonitor does not only provide an efficient gas turbine & component management tool, but it also allows turbine owners to make prompt turbine simulations to estimate how changing operational values such as cyclic operation impacts the turbine maintenance timing/costs.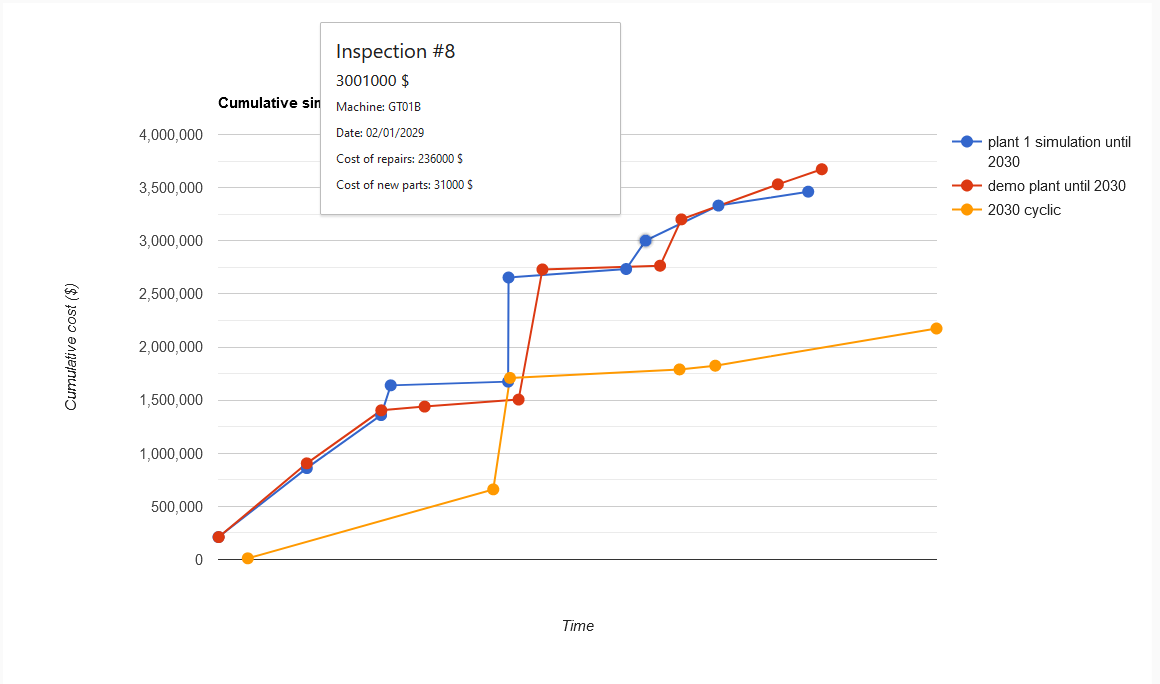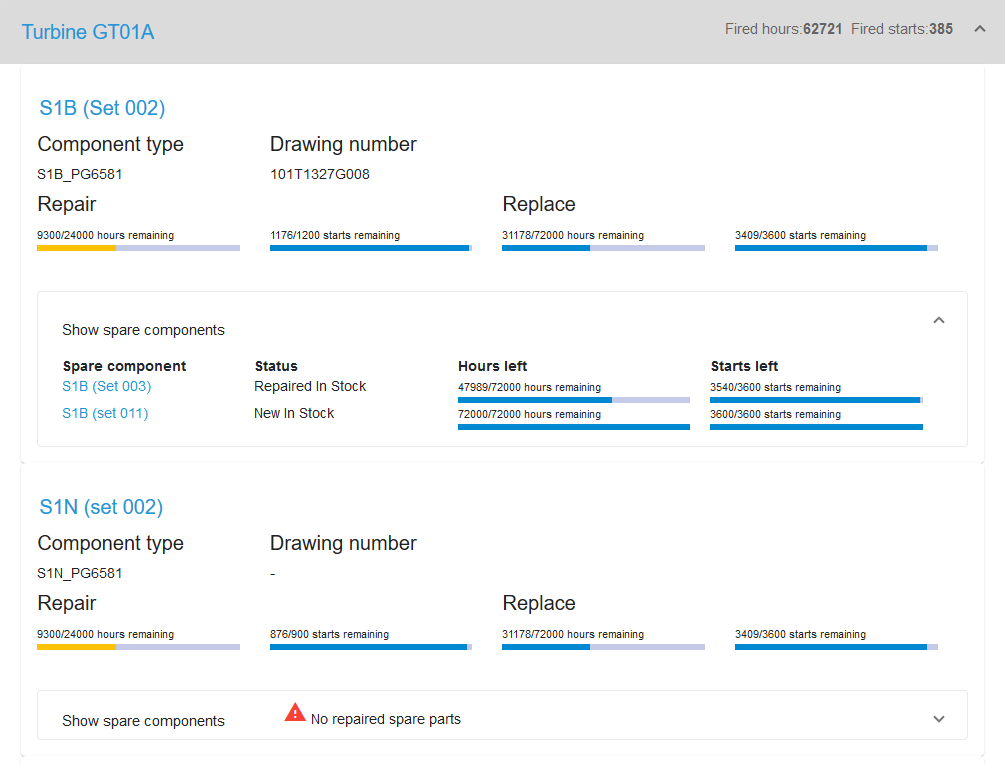 Continuous development of the software based on user feedback ensures that TMMonitor always provides features most needed and the best added value.
Customer Linz Strom AG, Manager Gottfried Ausserwöger:
"Faster access to data in all situation that requires access to gas turbine inspections, reports, parts data. Multiple persons can efficiently operate TMMonitor. Finally, we have a complete picture of the maintenance.
I, as a manager, also need to see into the future. The simulator makes it possible to make multiple scenarios depending on our future operating plans, reserve parts and plan upcoming inspections."     
TMMonitor is sold under name TMMonitor in EU, MEA and Asia by GASRE Oy and under Lodestar in North America by Turbine Technology Services Ltd.